Renée Keenan
During the last 14 years I've been committed to, and passionate about, supporting and empowering people within a mental health context, to create and maintain positive changes in their lives.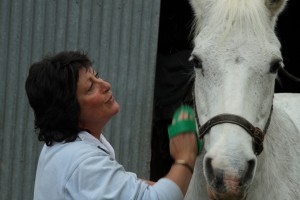 My journey in Mental Health began in 1997 as a support worker, involved in the support and rehabilitation of patients transitioning from long-term residential psychiatric care into community based settings. I commenced my Bachelor of Alcohol and Drug Studies at the Wellington Institute of Technology in 2000. I have since had the privilege of working in a variety of Mental Health and Alcohol & Drug services, and have held Clinical roles both in inpatient and outpatient services in the Adult & Youth Mental Health and Alcohol & Drug Sectors.
Through further studies I began to appreciate the capacity and healing impact of animals,especially horses, on the human psyche. My work in Health Promotion broadened my focus and initiated a search for more systemic and inclusive models of practice. … I began researching a Professional framework on which to attach my evolving philosophy … I discovered, trained and affiliated to EAGALA (Equine Assisted Growth & Learning Association).
In 2008 I travelled to Australia, United Kingdom and USA to further my experience, education and qualifications in Equine Assisted Human Development (EAHD). Upon my return I set up HorsePower Aotearoa and commenced delivering an Equine Assisted Human Development (EAHD) service to individuals, families and groups within Wellington, Kapiti and Horowhenua.
I believe in my ability to support and empower people to transcend their challenges and transform their lives through utilising the peace, power and wisdom of the Horse.
I am committed to building strong relationships based on respect, honesty and integrity.
I love and believe deeply in what I do…
Renée Keenan
Equine Assisted Therapist